Head of Bioscience, KEMRI-Wellcome Trust, Kenya, 2019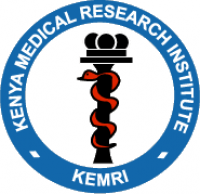 Head of Bioscience
Employer: KEMRI-Wellcome Trust, Kenya
KEMRI-Wellcome Trust Research Programme is a large research Programme, with 800 staff supported by £20M per year.  We produce 170-200 papers per year, operating across hubs in Kilifi, Nairobi and Uganda.  We have direct influence on areas such as vaccination policy, critical care in hospitals and health economic policy across Africa.
Capacity building is central in our mission, with 76 PhD awards to date and 10 Training, 5 Intermediate and 1 Oak Fellowships and 4 African Research Leader awards over the last 5 years. We are building on this to expand and transition a scientific leadership team with a centre of gravity in Kenya. 
The Head of Biosciences will be a critical part of the new leadership team. The Head of Biosciences will be responsible for:
Scientific strategy including core renewal plans.
Personal research portfolio as an independent PI.
Oversight of a Laboratory Management team.
Description: 
Biosciences
Our biosciences work is based in the Kilifi campus, supported by an integrated surveillance system linking demographic surveillance of 0.25M residents, clinical phenotyping of hospital admissions continuously for 27 years, a biobank and a state-of-the-art immunology and molecular biology facility including next generation sequencing facilities, cell sorting, multi-colour flow and multi-dimensional serological platforms.
The Head of Biosciences will be responsible for setting strategic priorities and plans for Biosciences.  The post holder will be an independent Principal Investogator, allocated substantial time for developing independent research leveraging the facilities described above. The Head of Biosciences will be supported by a team of laboratory managers covering all laboratory areas to support oversight and planning.
The post requires a scientist with a track record of extensive and noteworthy independent scientific output, with proven capacity to attract funds for research relevant to LMIC settings.  Experience of leadership in research is essential, reaching at least group level.  External coaching in leadership skills will be made available to the successful applicant.
KEY RESPONSIBILITIES:
Leading the Programme Biosciences scientific strategy including chairing Departmental strategy and management meetings.
Active participation as part of the senior leadership team in shaping Programme-wide scientific strategy and acting as co-applicant for the Programme core grant.
Developing proposals for new research initiatives, with ongoing leadership responsibilities for these areas of personal research
Membership of the Heads of Scientific Departments committee, and in a broad range of governance structures and committees.
Planning the overall budget and setting targets for development of the laboratory and wider bioscience platform on a yearly basis, and negotiating and agreeing the plans with the Scientific Departments Committee responsible for overall scientific strategy in the programme.
Ongoing strategic decisions underpinning biosciences work, such as purchase or upgrading of major laboratory equipment, reprofiling of the laboratory budget, new research initiatives including the design of field or ward surveillance work to optimize sample collection and integration with clinical data.
Line management of the Laboratory Manager and Laboratory Section Heads, supervision of the Biobank Fellow.
Providing input on laboratory aspects of developing proposals and funding applications, and willing to be a co-applicant on funding proposals from other PIs where relevant.
Mentorship of early career scientists across the Programme with related interests, and training input for selected PhD students/ Masters students where relevant.
Oversight of all laboratory work across the programme, in conjunction with the Laboratory Manager and/or relevant Section Head.
To guide and support the development of collaborative linkages with other local and international health research institutions to develop synergistic and equitable partnerships.
Find out more about the opportunity and how to apply here.
Closing date: 30 April 2019